New Pediatric Walking Boot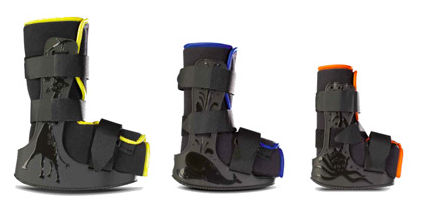 Has your Child suffered an ankle or foot injury?
Introducing  MiniTrax™
"Ideal support and comfort for your smallest patients with mild to severe foot and ankle injuries.
MiniTrax™ is the only pediatric walking boot to feature kid-friendly design elements that make wearing a boot less intimidating. Beneath the fun exterior though, the MiniTrax is a serious boot with big benefits".
Call Biodesign Prosthetics & Orthotics for a fitting for your child to help them recover quickly!