Options For Prosthetic Skins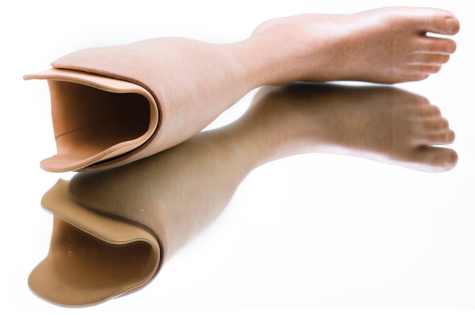 Recently I just met a young women who was asking me about options for trans tibial prosthetic cosmetic covers and though I would provide some information on this topic.   There are lots of options for finishing your trans tibial prosthesis from very detailed custom silicone to bespoke funky cover to nothing at all.  Some people would like to have there prosthesis look as real as possible, some people prefer an outrageous cover, some like the look of all the technology exposed and some just want a cover for some of the time to fill in their pant leg.  At the end of the day it is what the wearer feels comfortable in and there is no right or wrong.  In previous posts I spoke about Bespoke funky covers so I though I would talk about covers that look like skin and an option for removable cover to fill in the pant leg.  Below is a few options for finishing your prosthesis.  Contact Biodesign Prosthetics & Orthotics to further discuss your options.
"After an amputation, many affected individuals want to recreate there outside appearance in as much detail as possible.  This can be achieved with a custom-made, anatomically shaped silicone cover based on the sound limb. Wearign short skirts or pants and open shoes becomes possible with out restrictions again".
Fillauer Companies is spreading the word about Centri Dream Skin, a protective leg covering that combines superior durability and stain-resistant cosmesis with the elastic properties necessary for easy donning and application. Using our new molding technology, Dream Skin can offer the life-like cosmetic quality of a custom cosmesis, down to the micro finish details of skin texture, coloring, and toenails, at the price of a standard production covering.
The secret is a new lightweight vinyl material which is made tougher than other designs without sacrificing cosmetic quality. Dream Skin also integrates a special micro-coating that prevents most permanent stains and helps clothing slide easily over the prosthesis when dressing.
Features & Benefits
Micro coated vinyl resists marks and reduces clothing friction
Cosmetic cover with a more natural appearance
Superior durability
Water resistant
Available in 18 different skin colors (Use Centri color guide)
Expanded for easy donning
SuperSkin coating technology, the cosmetic foam cover can be spray-coated with a liquid polyure- thane plastic (PUR), for example. The applied coating is stretchable, water repellent, UV-resistant, and can be dyed to match the skin tone. Prostheses coated with Otto Bock SuperSkin have an even more natural appearance and are more dirt-resistant.
Bespoke silicone cosmeses are available in three ranges with varying levels of cosmetic detail: Single Colour, Tri Colour and Multi Colour. Each and every product is custom made, sculpted by hand to mirror the volume, skin and nail characteristics of your sound side or a foot of your choice.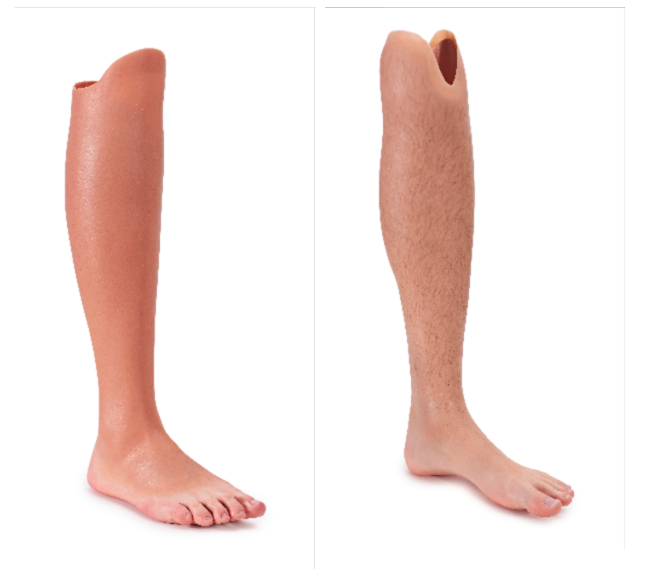 JAFO has great innovative and practical products that have gained massive popularity among the O and P community and patients throughout the U.S. The Freedom Cover line has its AK prosthetic cover, the new BK prosthetic cover and currently working on prosthetic arm covers. The JAFO stands for James' Ankle Foot Orthotic. This is the first AFO that never makes contact to the skin, protects the patients limb, fill out the pants for those atrophied patients and can adapt any AFO in its patented chute that run up the posterior of the leg. It's a new approach for people with drop foot to wear AFO's and now there is finally a cool design and a level of comfort you wouldn't believe. I know because I wear two for 14 years and have been the Guinea pig until I perfected it and brought it to market.