Above-Knee Prosthesis with: X3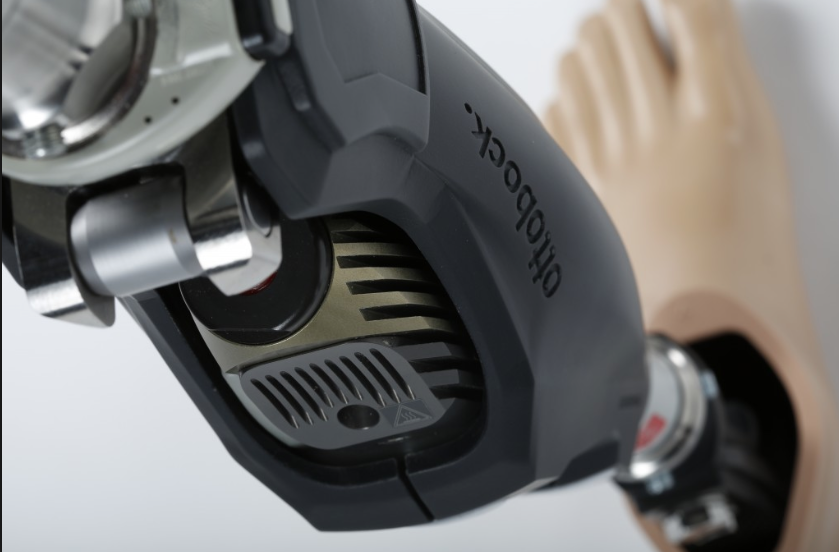 The result of a collaboration between the US military and Ottobock, the X3 is quite simply the world's most technologically advanced microprocessor prosthetic leg.
You may have a challenging or adventurous lifestyle. Or, you may simply want to keep up with everyday activities (showering, hiking, running to catch a bus) without having to worry if your prosthesis can make it through.
The most natural gait possible
An accelerometer and a gyroscope intuitively know where your leg is in space, using the same technologies from Wii™ gaming systems and smartphones, for a virtually natural gait. That means less worry of a stumble or fall and less concentration needed when you're on the move.
Real-world mobility
More physical capabilities than any other prosthetic leg including running, walking backwards, crossing obstacles in a more anatomically correct way, and climbing stairs step-over-step without massive compensating movement. You're always in control.
Waterproof!
The X3 has undergone stringent waterproof testing. Completely submersible, the X3 allows unprecedented contact with water. Perfect for anyone working near water or for activities such as showering, washing your car, or boating. (Just be sure to clean it afterwards.)
Running on the X3 prosthetic leg.
Via the remote, the X3 switches into a larger swing angle for running and other sports. Plus, the innovative Walk2Run mode detects start-and-stop running (such as crossing a street or trying to catch a bus) and automatically increases your swing angle.
Robust and ready
The X3 is "ruggedized" based on conditions an active duty military member might face. That means it's up to any challenging terrain you may encounter!
Keep going for longer
X3 offers improved battery life and an automatic "sleep" mode. That translates into five plus days of use without the need for a recharge, giving you greater independence.
5 activity modes, plus "mute"
Five activity modes allow your choice of activities –biking, golfing, driving, and more – activated using a key fob-sized remote. A mute mode silences all vibration and beep signals for quiet activities such as meetings, movies, or hunting and fishing. Just strap on the remote control via its Velcro wristband – you're ready to go!