Just an Awesome Event!!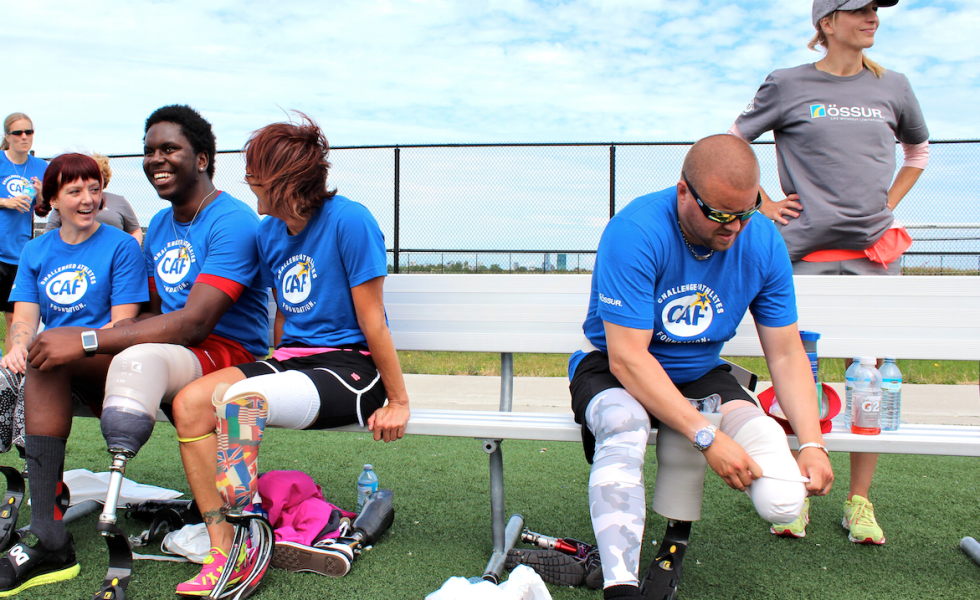 I recently had the honour of participating in an amputee running/Mobility clinic put on by Challenged Athletes Foundation & Ossur.  The Event brought together Amputee Athletes of all skill levels, from having never run before to elite marathon runners.  Ossur brought running feet for the amputees to try while elite athletic trainers and Physiotherapists worked with the runners to help improve their running ability whether it was to run competitively, for pleasure or just to get across the street safely.
Rudy Garcia-Tolson took time out of his busy Parapan Am schedule to meet with these athletes and provide them with words of encouragement and advice.  The camaraderie between the athletes  of all skill level gave me goose bumps, it was just an amazing thing to see!  Biodesign Prosthetics & Orthotics along with our PhysioTherapists had the pleasure of working with Peter Harsch & Robert Gailey PhD, PT to improve the the treatment for first time runners & advanced amputee runners.
We brought one of our clients to train and he was so pumped to be part of this event he could not stop smiling.  The change in his running ability from the morning to the end of the day was nothing but remarkable especially having only started to walk a month ago with his first prosthesis.  Thanks Marvin for the opportunity you gave me!
At Biodesign Prosthetics & Orthotics, we are continually advancing our level of skill to provide you with a hands on approach to success.