Great Prosthetic Golf Attachment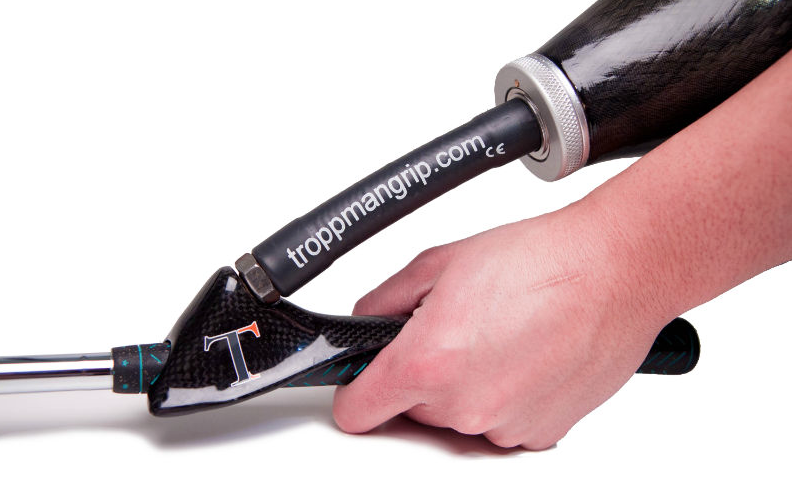 Let Biodesign Prosthetics & Orthotics help you with your game.  Introducing the newly designed Troppman Golf Grip.
The Troppman Grip is comprised of a few components including a rigid attachment which slides on and off the golf grip with ease, a hose that allows for the user to swing naturally with flexibility, and the threaded rod at the end of the hose which allows for easy attachment to any prosthetic socket. It also caters to almost all upper arm amputees because of the many styles including the bottom hand grip, junior grip and regular grip which are all available for transhumeral (above elbow amputation) and transradial (below elbow amputation). Each grip comes with the appropriate hose for either junior or adult that can be shortened or lengthened depending on socket length. Please call for more information on the Troppman Grip.