Biodesign Offers Bespoke Scoliosis Brace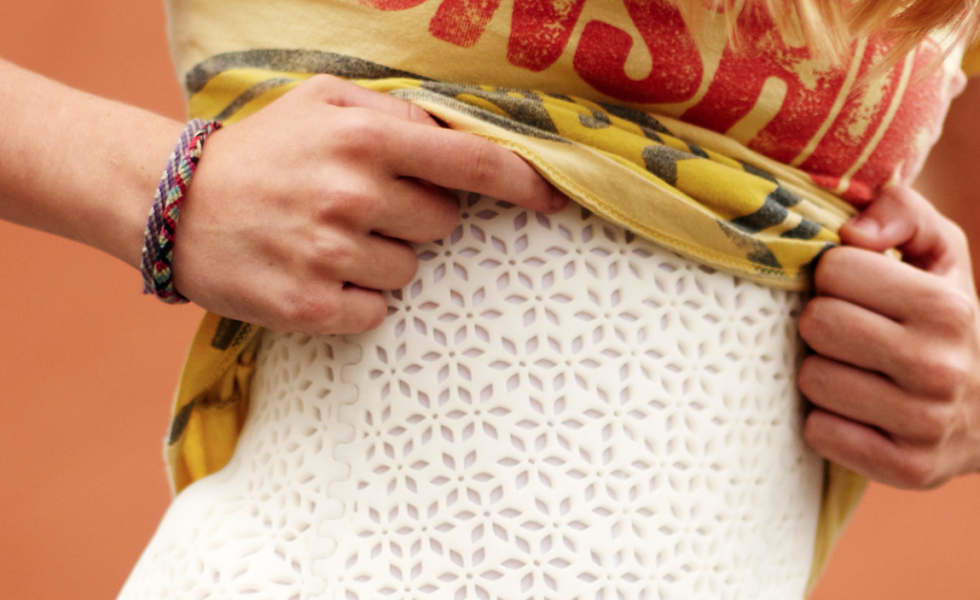 "All of our children wanted the Bespoke Brace," Stanford University medical doctor James Policy, who worked with 3D Systems testing the brace, said in a statement. "We had a small 3D printed scale model of the brace on my desk. Once the children saw this, they all wanted one. I've never seen children respond so positively to a brace. It was so cool that once they were fitted, many were showing the brace off to their friends."
The fact that the patients liked the brace is important. Since scoliosis braces can be uncomfortable or embarrassing to young adults, they often don't wear them when they should and that could lead to serious spinal problems later on.
The 3D printing and design company on Monday released its plans for a scoliosis brace that is devised to be sleek and comfortable. Dubbed "Bespoke," the 3D-printed brace can be personalized to the backs of children and young adults who have the condition.
"The main goal of this is to combine fashion, design, and technology to create a brace far more appealing to patients, and, as a result, far more effective medically," 3D Systems Bespoke designer Scott Summit told CNET.
Let Biodesign Prosthetics & Orthotics help you create a Bespoke Scoliosis Brace.  Call now for an appointment!