Orthotics
Orthotics is a specialized medical profession that deals with abnormal alignment of the skeletal system, muscle weakness, disease or deformity. Each client is evaluated individually and with the clients input an orthotic design is established.  Orthoses can include both custom and off-the-shelf designs dependent on patient requirements.  The outcome is to restore mobility and to prevent or limit disability.
Prescribed orthoses can provide support to those with fractures, muscle tears, and spinal cord injuries, and limit the effects of challenges resulting from birth complications such as cerebral palsy and spina bifida.
ORTHOTIC DESIGNS:
Foot Orthoses
Ankle Foot Orthoses
Knee Orthoses
Knee Ankle Foot Orthoses
Hip Knee Ankle Foot Orthoses
Reciprocating Gait Orthoses
Spinal Orthoses
Shoulder Orthoses
Elbow Orthoses
Wrist Orthoses
Hand Orthoses
Cranial Remodelling Helmets for Paediatrics
Protective Cranial Helmets
Functional Electrical Stimulation-Walk Aide (For Foot Drop)
Fracture Orthoses-union or non union
Sport Bracing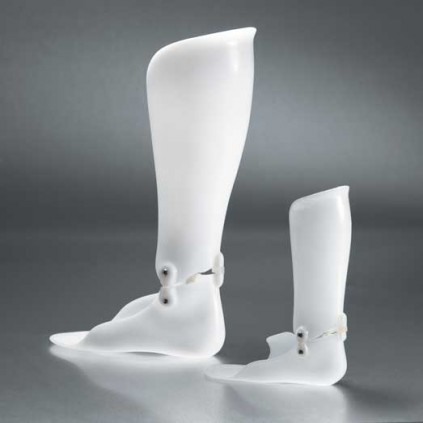 We would love to work with you.