Custom Footwear
We have many different designs of footwear to meet your taste and budget. Typically custom footwear may be indicated if there is severe foot deformity or Edema that off-the-shelf foot wear cannot accomodate.
We perform extensive foot-wear modifications to treat a number of pathologies including:
Diabetes
Charcot arthropathy/deformity
Foot Arthritis
Ankle Fusion
Pain
Foot-wear Designs
Dress Shoes
Casual Shoes
Hiking Boots
Safety Boots or Shoes
Indoor Shoes
Golf Shoes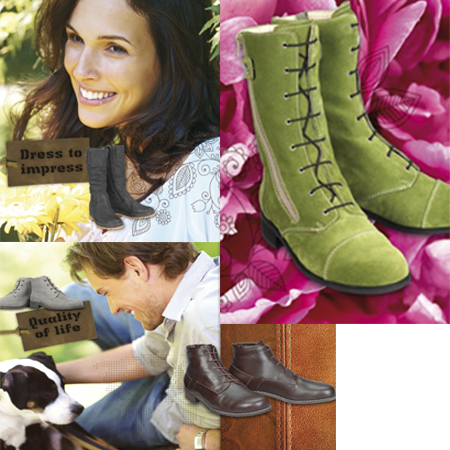 We would like to work with you.