New Ottobock Kenevo Prosthetic Knee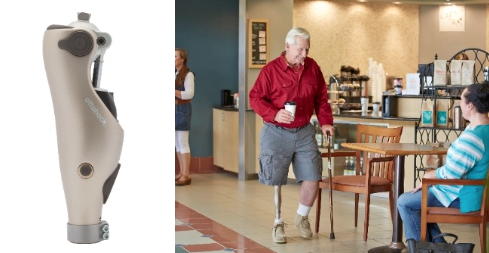 For a new safety standard
Walking for the first time on a prosthesis means building trust step by step. This also applies if you are using other aids such as a walking stick or less active. Only when confidence is growing in the prosthesis system, you become more flexible and independent, for example, from the help of relatives.
Therefore, the Kenevo focuses clearly on safety. The knee joint is the world's first fitting solution of the latest technology specifically for the needs of less active people – as a leg prosthesis the Kenevo sets a new global standard. With its special basic functions it provides support in typical everyday situations. Moreover, the activity modes provide high adaptability. The Kenevo grows with your skills, for example during rehabilitation, and adapts itself equally well for a decreasing amount of mobility.
Come see what Biodesign Prosthetics & Orthotics can do for you!