New Technologies
Walk Aide
Walk Aide is a medical device designed for the treatment of Drop Foot caused by conditions such as Multiple Sclerosis, Stroke, Cerebral Palsey, Incomplete spinal cord injury, Traumatic Brain injury.
Genium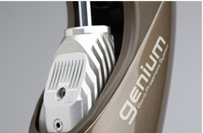 The Genium builds on the knowledge gained from our experience with tens of thousands of C-Leg® wearers and decades of development. The unique Genium technology is a sophisticated new technology platform built to gather exponentially greater microprocessor inputs that result in very precise responses. For the wearer, motion becomes intuitive. Barriers and obstacles become an unconscious part of life instead of an interruption. Genium makes movement easier without risking stability.
Power Knee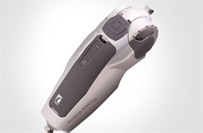 The world's first and only active prosthesis for above-knee amputees, this highly intelligent knee works as an integrated extension of the user, replacing true muscle activity to bend and straighten the knee as required. Some of the benefits of the Power Knee include that it provides the power to help maintain walking speeds, assists with the upward motion required for stairs and inclines and learns and responds to unique patterns of gait for natural, efficient motion.
Rheo Knee 3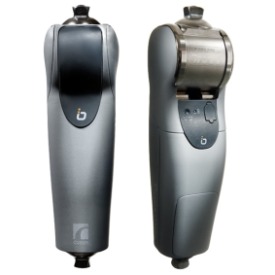 RHEO KNEE 3 helps users to feel in control at all times and takes confidence to a whole new level:
Feel totally confident and safe, even on stairs, ramps and uneven ground
Change speed and direction with absolute ease
Move more naturally, even in confined spaces
Think less about what to do and how best to move
Walk farther, using less energy, and maintain an active lifestyle
The bonus for the average user is that it is ultra stable, while the more active person will benefit from the extra functionality.
Michelangelo Hand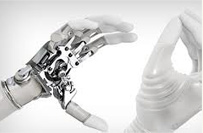 The human hand is capable of astounding feats. The precision and speed of our hands can be trained. Replicating the natural form and as many of the functions of the natural hand as possible is one of the greatest challenges for prosthetic technology.The Michelangelo Hand provides incredible function – and the freedom that goes along with it. Thanks to its special design, it integrates beautifully into a natural body image.
Bebionic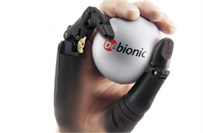 bebionic3 utilises leading-edge technology and unique, ergonomic features that make it unlike any other hand available. These innovations combine to give the hand unrivalled versatility, functionality and performance. With 14 different grip patterns and hand positions, the bebionic3 artificial hand is designed to handle almost anything that you need to do in an average day, from eating meals and carrying bags, to opening doors, switching on lights and typing.
Cheetah Running Feet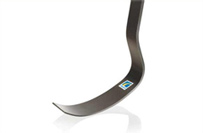 The Flex-Foot Cheetah blade is a custom-built, high performance carbon fiber foot designed primarily for sporting activities. It is the product of choice for elite amputee athletes around the world, like Jerome Singleton, Jonnie Peacock, April Holmes and countless others who use the Flex-Foot Cheetah as their competitive foot of choice.
Prosthetic Finishes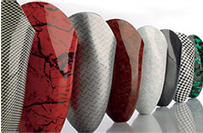 Water transfer printing is the only coating technology that makes it possible to print an almost seamless decor on parts with very complex shapes. The method is suitable for numerous applications in orthopaedic technology (prosthetics, orthotics etc.). The effect can be altered with different primers depending on the decor. The decor is sealed with a transparent lacquer coating which provides the sheen and surface feel.

Genium X3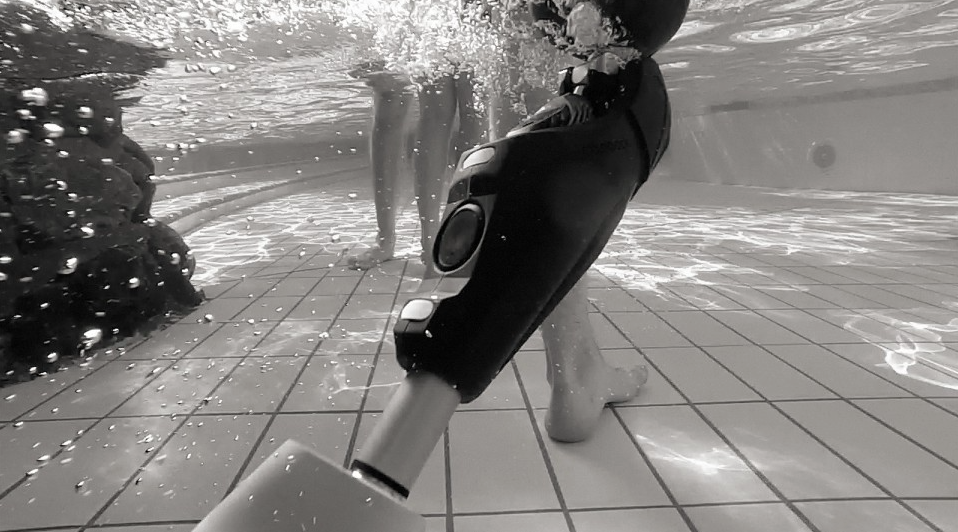 The result of a collaboration between the US military and Ottobock, the X3 is quite simply the world's most technologically advanced microprocessor prosthetic leg.
You may have a challenging or adventurous lifestyle. Or, you may simply want to keep up with everyday activities (showering, hiking, running to catch a bus) without having to worry if your prosthesis can make it through.
We would love to work with you.