Our Team
Jesse Cornell
C.P.O Certified Prosthetist & Orthotist, C Ped Certified Pedorthist
Jesse Cornell is a Canadian board certified Prosthetist, Orthotist and Pedorthist. Born and raised in Brantford, graduated from George Brown College Clinical Methods in Orthotics & Prosthetics. Jesse held residency in Calgary & Edmonton where he went on to practice for a number of years. Jesse provides advanced pediatric & adult care specializing in all aspects of Prosthetics & Orthotics.
Melanie C Clarke
CO(c) Certified Orthotist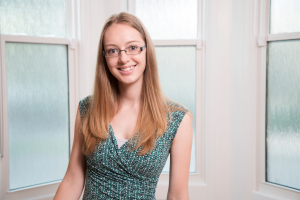 Melanie Clarke graduated from the George Brown College Clinical Methods in Orthotics and Prosthetics, and also has a Masters degree in Rehabilitation Sciences from McMaster University. Melanie completed her Orthotics Residency at Biodesign and now works at Biodesign as a Canadian Board Certified Orthotist. Melanie provides advanced orthotic care from head to toe, and in particular enjoys working with paediatric populations. Melanie's strong background in anatomy and biomechanics allow her to provide effective orthotic solutions for her clients.
Carole Gagnon
R.T.P.O. (c) Registered Prosthetic, Orthotic Technician
Carole graduated from George Brown College in 2005, quickly gaining the respect of her colleagues for her exceptional skills in the field of Orthotics & Prosthetics. Carole is Canadian Board Certified in both Prosthetics & Orthotics and brings a wealth of knowledge to the design team at Biodesign. Carole has extensive knowledge in all aspects of Prosthetic & Orthotic Design and Manufacturing.
Robert Ripley
R.T.O. (c) Orthotic Technician
Robert Ripley graduated from George Brown College's Prosthetic & Orthotic Technician Program in May 2011. Robert is a Canadian Board Registered Orthotic Technician. Robert has a wealth of knowledge in electronics, which is utilized with the advancing technologies that we are seeing come to market today. Robert designs and manufactures the well-crafted Orthotics you receive, utilizing advanced technical materials and designs to provide exceptional treatment outcomes.
Rona Waite
Office Administrator
Rona has been with Biodesign Prosthetics & Orthotics Inc. since January 2010. Rona works extensively with non-profit and government funding agencies in regards to orthotic and prosthetic treatments. Rona's strong knowledge of our services makes her an excellent first-contact person to address all inquires regarding treatment needs. Her professional and friendly attitude has made her an excellent addition to the Biodesign team.